The Dreamy Shores of South Rhodes
South Rhodes
Soak up the unparalleled landscapes of South Rhodes. Discover long stretches of pristine coast, remote villages, undisturbed nature and quaint small bays. Here, vibes go slow and travellers can discover low-key hidden gems of unspoilt beauty and secluded peace. Those in search of "a gate to the past" will certainly love Monolithos, which is ideal for a stroll in the majestic medieval castle and a scenic walk in the nearby village.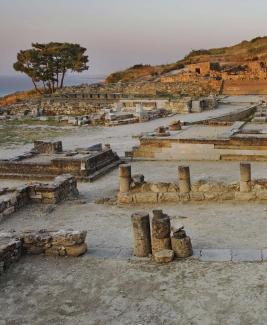 Book your stay in Lindian Village Resort, set in the Blue-Flag-awarded Lardos beach, and escape South for the ultimate summer getaway.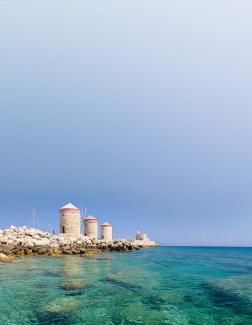 Miles of Pristine Coast
Explore, Live And Swim
Wait until sunset to take in epic views from the castle as the sun goes down. Thrill-seekers flock to the windswept Prasonisi peninsula, which has evolved into a world-famous hotspot for windsurfers and kitesurfers, while more opportunities for water sports and fun by the sea await in the beautiful shores of Lardos, which offers the ideal combination between leisure and undisturbed relaxation.